My daughter has been working on Innovators Tribe's  Thinking Like an Engineer.  It is an online course that is broken down into 6 different sessions.The lessons are presented in power-point like the format in addition to videos.  Lessons are approximately 10 minutes in length with videos ranging from about 5 to 50 minutes long.  What made this course interesting was it combined learning through lectures and hands-on activities.  The first hands-on challenge was building a paper tower and another activity has your student use one piece of paper and 2 feet of masking tape in order to build a structure to hold a stack of books.   My daughter attempted these challenges and was unable to complete them at first but it showed her the importance of how one must try several times before succeeding at tasks.
There is software ( 3 D CAD design ) to download and use in the second session of the course which helps them to learn about computer-aided design.  This course introduces science and math concepts along with hands-on activities which make this so much better than a purely textbook approach to learning about engineering.

The program is a self-paced interactive course which is accessible for 18 months for any number of students suitable for grades 6th  through 12th.  There are no tests but it provides a well-rounded approach to learning about engineering. The course provides activity guides and supply sheets for your student to help them prepare. It is able to work on a Mac or Windows computer.  You can use this course for the equivalent of 1/4 of a  high school credit which is about 30 hours.  The course costs $149 regularly but you may be able to catch it on sale for less.
Syllabus:
Introduction to Engineering

Introduction to 3D Design (tools of modern design)

Engineering Rollercoasters!

Engineering Bridges

Nano Engineering (Discovery of a New World)

Thinking Like an Engineer – Course Conclusion
The course provides your student with a dashboard where they can view different components of the program which makes it easy to use.  You can view the syllabus and material list as well as each lesson from the dashboard.  As your student progresses through the course, they get a view of their progress by seeing the percentage completed as well as a visual view of which lessons and sections were completed.  We have had to take this course slower than we had expected to during our review for this course due to some unexpected personal events that came up but plan to continue and provide more feedback on my blog. So far we have been impressed and are looking forward to completing the course.  My daughter has been exploring engineering as a potential career choice and this program came at the time of her exploration.  I believe this is an excellent program for anyone looking into the possibility of a career in engineering.
Please check out other reviews of  Thinking Like an Engineer as well as  Innovators Tribe's Thinking Like an Architect course.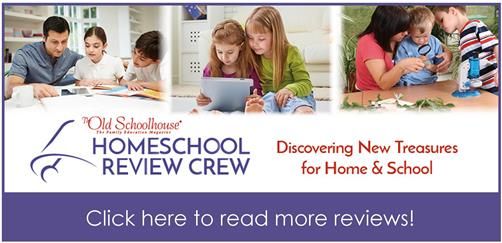 Leave a Reply
PLEASE NOTE: All comments will be moderated prior to being posted in blog.