Although I have an English minor, I always have felt insecure in teaching writing and literature so I was thrilled to get the opportunity to review 
Illuminating Literature: Characters in Crisis
 from 
Writing with Sharon Watson
.  This year-long literature course for 9th to 12th graders is the second in a series by Sharon Watson but is independent of the first course so you can start with this one. As a one year course, your student will work on each selection for approximately 4 weeks.  My daughter actually started this course first.
Students taking this course will learn various literary terms and devices that occur in the selections of this course.  The course provides reading schedules and clearly planned out 38  lessons which make this course easy to follow and stay on schedule through the year.  We received a textbook, teacher's guide, and a free download of the companion Novel Notebook, online quizzes (graded online).  A quiz and answer manual in print form is also available for those that prefer that format.  The course is set up to use specific copies of the following selections because specific page numbers are used in order to easily work through the course and follow along. The teacher's guide not only includes traditional guide information but also instructions on how to conduct a monthly book club which is something my daughter and I have discussed doing with fellow homeschoolers.
The answers to discussion questions are also included in the teacher's guide which makes it easier for you as a teacher.  The PDF Novel Notebook can be printed out and placed in a binder for easy access and use by your student.  Your student can use the Notebook to answer questions, and gather their thoughts and ideas
Selections for this course:
"A Jury of Her Peers" by Susan Glaspell, in the textbook

Frankenstein by Mary Shelley, Dover Publications
Silas Marner by George Eliot, Dover Publications
Much Ado About Nothing by William Shakespeare, Dover Publications

An Assortment of Short Stories:

"A White Heron" by Sarah Orne Jewett, in the textbook

"The Garden of Forking Paths" by Jorge Luis Borges, link provided

"Haircut" by Ring Lardner, link provided

"The Lady, or the Tiger?" by Frank Stockton, in the textbook

"Of the Passing of the First-Born" by W. E. B. Du Bois, in the textbook

"A Child's Christmas in Wales" by Dylan Thomas, link provided

Sense and Sensibility by Jane Austen, Dover Publications

Biography or autobiography of student's choice

The Hobbit by J. R. R. Tolkien, Mariner Books
I love the selections for this course because they are mostly ones that I have identified for my daughter to read an study for her high school years as well as being from a Christian perspective.
"A Jury of Her Peers" is a short story that can be found in the textbook and is the first selection to be studied.  Your student will read each selection, answers questions and completes assignments that go along with what has been read.  Your student has the ability to select assignments based on their learning style which for me makes it a more robust curriculum and a better fit for students.
My daughter normally works independently on her subjects so this course was a perfect match for her.  It was easy to navigate and gave her more freedom to learn at her pace and with her learning style rather than being forced into a specific style like a lot of curriculums do.
I highly recommend checking out the free samples as well as the social media links and other reviews of Illuminating Literature: Characters in Crisis.
You can preview this course by checking out the free samples of chapters, grading grids, and quizzes.
Social Media Links:
Facebook: https://www.facebook.com/WritingWithSharonWatson
Pinterest: https://www.pinterest.com/writingwithshar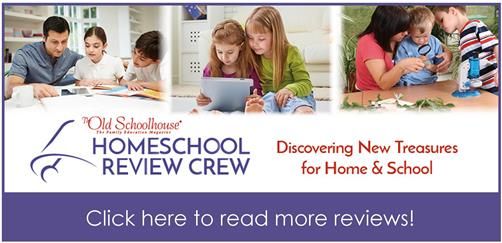 Leave a Reply
PLEASE NOTE: All comments will be moderated prior to being posted in blog.