I received a Single Membership to CTCMath that my youngest has been using along with her current math curriculum.  You can also join us in exploring CTCMath through a free trial!
CTCMath is an online math program for grades kindergarten through 12th grade (up to trigonometry). Through 8th grade, you can use CTCMath as a full curriculum and beyond that, this program can be used as a supplement to your own. My daughter primarily used this as a supplement for Algebra 1.
Once we selected our subject my daughter watched a video for that day's lesson, then she chose to solve the  10-15 interactive problems based on that lesson.  She then can redo the associated set of questions if she feels the need to for a better understanding of the topic.  Each try of a particular lesson gets averaged together for final grade on that lesson.
Since it is online, the student gets immediate feedback on their work which also makes it easy for you as a parent.  There is also an associated worksheet that you can choose to do for additional problems or if you decide not to do the interactive problems.  Your student completes the worksheet then enters their responses online to be graded.  The worksheet can be downloaded and printed out or viewed online.  This program allows you as a homeschool student to watch the video then take your worksheet with you if needed.  After completing the worksheet you enter your answers at your convenience.
Upon completing a section of lessons, my daughter took a diagnostic test to check her progress.  You can also choose to do the diagnostic test prior to a lesson.  There are three diagnostic tests for each section:  a short(16 questions), standard(24) and comprehension (32 questions )test.
As a parent, you can choose to set what is considered passing for your student.  The program defaults to 80% as a passing grade.
As part of the program, your student can view their progress.
You as a parent will also receive emailed progress reports in addition to being able to view progress online.
Both the parent and student have separate dashboards in this math program.  The parent has the option of setting passing grade percentages for the lessons, creating tasks (lessons) for their student and viewing their progress.  This helps to keep the parent involved and provided with a status of how their student is doing in the course.  The student's dashboard allows them to choose lessons or tasks as well as view their progress.
My daughter felt that this program worked well to learn concepts for a basic foundation.  She used this as a supplement to her Algebra curriculum.  It mainly teaches each concept then moves on to the next subject rather than including a review from lesson to lesson.  If your student requires a review to ensure comprehension and retention of material then you will need to go outside of this math program. We did not experience the lower grade levels to know whether this was true for all of CTCMath or just for higher grade levels.
Once you sign up for a subscription, you can choose from all the courses available and are not limited to a certain one.  So this math program can be used as your main math curriculum for students through 8th grade or you can choose to use it as a supplement as well as go back to gain a better understanding of various topics.
Currently, until November 15th, homeschoolers can get  60% off + 6 bonus months. If you are interested you can also choose a free trial.
Check out the following links for more information as well as view additional reviews of CTCMath.
Social Media:
Facebook: https://www.facebook.com/ctcmath?ref=hl
Twitter: https://twitter.com/ctcmathofficial
Periscope: https://www.periscope.tv/ctcmathofficial
Pinterest: https://au.pinterest.com/ctcmath/
Youtube: https://www.youtube.com/channel/UCWn5e6974bpIEAe46VnovZw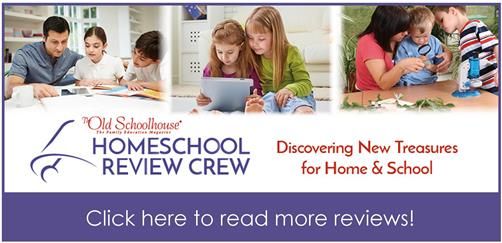 Leave a Reply
PLEASE NOTE: All comments will be moderated prior to being posted in blog.