My daughter has been recently using Apologia Educational Ministries' science curriculum, Marine Biology 2nd Edition Advantage Set which includes the Textbook, Tests-and-Solutions Manual , and Student Notebook. In addition, I also received the  Marine Biology 2nd Edition Audio CD which has the Exploring Creation with Marine Biology course read by Marissa Leinart. The CD is an MP3CD which needs to be played in a MP3 compatible device.  Our DVD player happens to be compatible so we listened to it on that.
This is a high school level course which typically has Biology as its prerequisite.  Since we received this curriculum during summer while we were doing a lighter school agenda, my daughter worked through the science course with a schedule of 3 days a week instead of the intended 5 days a week.  Typically at  45 minutes per day that would have this Marine Biology course last as a full year program.
The textbook is written in more of a conversational manner so that it is easier to comprehend and remember.  The textbook material is grouped by like material within modules.  Within each module, you are provided with the learning material along with the associated labs which support the material that was just learned.  For example, the first Module is all about earth's oceans.  The module begins by discussing the geography of our oceans along with plate tectonics and is followed by an experiment concerning mountain formation from plate movement.  Occasionally in the margins, there are also "on your own questions" posed throughout the module which encourages your student to further reflect on what is being learned.  Each module ends with a summary section, answers to the "on your own" questions as well as a study guide.  The back of the textbook also contains a glossary, reference section and a complete list of lab supplies required for each experiment.  We found the textbook to be well organized and very helpful in learning the material presented.
The student notebook is spiral bound which makes it easy to use since it is a consumable item used by each student using the course.  As I mentioned concerning the textbook, we found this notebook to be well organized too.  My daughter could do all her work in one place rather than having a separate notebook for notes and lab work.   In the beginning of the student notebook, there is a rubric which explains how to grade experiments as well as grade reporting charts.  We really appreciated the section about taking effective notes from textbook readings.   A daily schedule is included so there is no guesswork on how to approach this course.  All of this makes it very easy for your student to work independently which is my daughter's preference.  The notebook is set up so that your student can read the assigned text and take their notes directly in their notebook.  The author has set up the note taking pages with separate areas and an explanation on how to approach note taking which my daughter
really felt was helpful for her to be able to comprehend the material easier than she has in the past.

After each module's note taking section, there is a page where your student can write down their personal thoughts and reflections concerning the material. Next, there is a fill in section for the "on your own questions" and study guide section. Lastly, there is an optional summary section that is also fill in. All of the modules note taking and fill in sections are in the front of the student notebook.  The back of the student notebook begins the lab notebook portion of the student notebook.  Each experiment is included along with an area to record data and observations.  My daughter liked how the student notebook was organized and that it included a place to put all her work for the course. I feel that the way this course is organized and presented will be of great benefit for preparing any student looking to move on to science courses at a college level.
Each module has a test and the solutions manual makes it easy to grade and makes this course easy for anyone to use in their homeschool environment with very little preparation or pre-knowledge on the part of the homeschool parent.  Another bonus for our family is the science is presented from a Christian perspective. The course is exceptional in my opinion and presents the material so well that it not only satisfies high school level requirements but also prepares your student with a sound foundation for any college science work as well.
As I discussed previously, we received the Marine Biology 2nd Edition Audio CD in addition to the Marine Biology 2nd Edition Advantage Set.  I believe the CD would be useful for auditory learners so that they can follow along with the text. Apologia Educational Ministries does a good job of providing materials that aid students with various learning styles and this is one example of how they do so.  It also would be a good way to take your course with you outside of the home or your typical study environment without needing to drag the textbook along as well.  Also listening to the audio of the text after reading it is another way to reinforce learning of the material.  Sometimes even other learning styles outside of auditory ones still need a diverse way of approaching the material for a complete comprehension of it.
For more information please check out the social media links as well as the reviews provided by my homeschool peers.
Social Media
Facebook:  www.facebook.com/apologiaworld
Instagram:  www.instagram.com/apologiaworld
Twitter: www.twitter.com/apologiaworld
Pinterest: https://www.pinterest.com/apologia/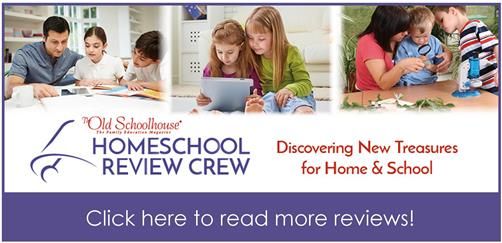 Leave a Reply
PLEASE NOTE: All comments will be moderated prior to being posted in blog.