We've been enjoying listening to Heirloom Audio Productions' Captain Bayley's Heir.
We are introduced to Frank, an 18 year old, who is wrongfully accused of theft and who leaves England to go to America with intent to prove his innocence to his uncle.  We learn about life in both England and America through various storylines as the story unfolds. Frank takes us through a journey of life in America during the time of the gold rush.  He arrives first in New Orleans, encounters an  Indian attack as he travels West for the California Gold Rush and we hear of his involvement in the Gold Rush.  Along the way, he proves his character by helping others and being helped as well.  While Frank is America we experience what is happening to those he left behind.  Before leaving England, Frank told only one person that he was leaving and a letter he sent his uncle did not arrive so much speculation is going on between those he left in England as to why he left and whether or not he was guilty of the crime.  The story shows us not only human character and behavior but insights into God's grace and forgiveness.  Will Frank survive his challenges?  Will he find a way to prove his innocence?  Will he see his friends and family again?  How does God fit into this story?  What does Frank learn about himself and about God?  Who is the heir suggested by the title?  Is it Frank or someone else?  Well this is another story beyond what Frank was experiencing in America.  You will have to listen to Captain Bayley's Heir  for yourself to discover how Frank is tied to the heir of the title.  The lessons learned by each of the story's characters is one that we can learn from as well.  It is what makes this story more than first meets your eye or rather your ear in this case.
What I love about Heirloom Audio Productions is that the audio stories are very in depth and lifelike.  We get a glimpse to various sides of a story from the perspective of not one but many characters along with an additional Christian view.   There are many things to discover and learn through G.A. Henty's adventures which is the foundation for these audios.
In addition to the audio, there is a 38-page pdf study guide that guides you through the story by testing your ability to remember the story, think critically about the events and learn new terms.  You can also use this study guide as a discussion starter.  One expanded learning activity suggests tent camping with your family and leaving behind packed foods to experience something closer to what people might have experienced as they traveled West.
The study guide is only part of the extra digital extras that you have access to as a part of the Live the Adventure Club.  You can listen to the audio while you explore the accompanying e-book.  Listen to the soundtrack that has original songs by John Campbell (Emmy-winning composer).  Also enjoy a poster and desktop wallpaper.
Like other audios we have enjoyed by Heirloom Audio Productions', Captain Bayley's Heir contains music and sound effects and wonderful acting that brings the story to life.  Listening to it almost seems like you are watching a movie.
Learn more about Heirloom Audio Productions', Captain Bayley's Heir by visiting the  following social media links as well as other reviews of this wonderful audio story.
Social Media: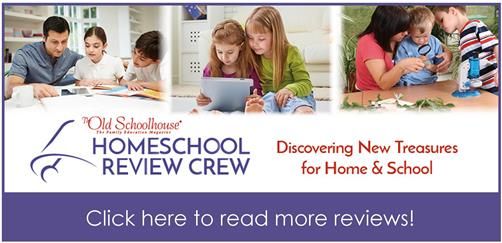 Leave a Reply
PLEASE NOTE: All comments will be moderated prior to being posted in blog.