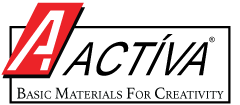 ACTÍVA Products
  provided me a Rigid Wrap and CelluClay Quik-Sculpting Kit  in order to have my daughter use it to create an art/craft project.  As homeschoolers, we are always looking into ways to get hands on art projects.  This kit contains 2 (4 inch) rolls of Rigid Wrap, 8 oz. of CelluClay, and complete instructions for 12 projects.  The kit contains enough material for a few small projects in order to try the product before using it for larger ones.  It is ideal for art and craft projects as well as for science projects.  Available for free as a download, anyone can have access to the  ACTÍVA Products' Favorite Sculpture KIDS CRAFTS ebook which includes instructions for 12 sculpture projects.
My daughter chose to make a bowl using the kit.  Basically we prepared a laptop board by covering it with saran wrap to protect it.  She selected a bowl to use as a shape and covered it with saran wrap.
She cut the Rigid Wrap into strips and dipped them in a bowl of warm water and covered the bowl with several layers of the wrap so it is about 1/4 to 3/4 inch thick.  The instructions didn't say to wet the strips or how to mix the clay.  That was something that was a Con for the kit.  However, we were able to get a link to how to use the product online.  The  project book had instructions for making a bowl with a peppermint candy design but being a fan of Disney's movie Big Hero 6, she designed a bowl with Baymax in mind.
After allowing her bowl to dry , she mixed up the CelluClay which comes as a powder and you mix water with it until it has a clay-like  consistency.  She placed powder in a ziplock bag and gradually added water while mixing it in the bag in order to be less messy.  She then added a ball of the CelluClay to the inside center of the bowl so it would resemble BayMax's face.
After the bowl was dry, she painted it and now has a bowl which she intends to use to hold her wireless headset.
My daughter really enjoyed working with the Rigid Wrap and CelluClay Quik-Sculpting Kit  and felt that it was a good product to use for creating 3 dimensional projects.  She plans on using this product in order to create a 3 dimensional painting for her room.  Hopefully I will be able to post a picture of it when she finishes it.
If you are looking for ways to incorporate art into your homeschool curriculum, I suggest checking out Rigid Wrap and CelluClay Quik-Sculpting Kit for yourself.   If you are a homeschooler with younger kids, you can use this kit as a way to easily  incorporate art and crafts into your unit study or other curriculum.  Older kids can use this as part of their art curriculum or for activities within other subjects.  Also you can choose to use the kit just for the fun of it.
Social Media Links:
Facebook: www.facebook.com/activaproductsinc
Twitter: www.twitter.com/activaproducts
Pinterest: www.pinterest.com/activaproducts
Instagram: www.instagram.com/activaproducts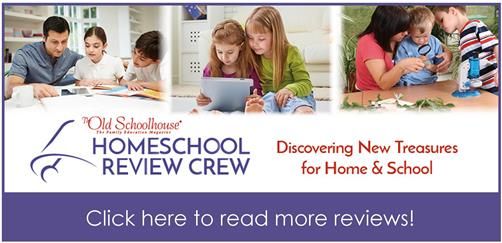 Leave a Reply
PLEASE NOTE: All comments will be moderated prior to being posted in blog.