Doctor Aviation
is an online  
aviation education
course which uses fifteen 45-50 minute videos to teach you all about aviation through three different areas:  technical trivia, notable innovators, and legendary aircraft/events.  The course has downloadable pdf files for guided notes and additional learning resources as well as testing and scoring.  It is geared toward ages 16 years and up but could easily used for lower ages who are mature and interested in aviation.  My daughter who is 14 years old and I viewed this course in order to provide a review.
Here is a glimpse of the dashboard where you view your current lesson as well as access additional resources. I shrunk the screen area so that I could get a complete screen copy so this image has more blank area than it does in normal 100 percent view.
The course is divided into 6 sessions:  Introduction to course, The Aircraft, Air Traffic Control, Aircraft Maintenance, Airfield Operations, and the Aircraft II. Within each of these sections there are subcategories that are related to the main section.  You watch the videos and take notes using the guided note pdf that is provided for each lesson. I suggest downloading the guided notes and the To Learn more resources prior to viewing each video. I printed them off and placed them in a binder so we could easily have them on hand when we decide to use this course as a high school credit. We first were going to review the course then I plan to have my daughter go through it for high school credit.
Following the video there are additional resources provided in pdf files where you can take your study a step further based on your area of interest.  If you are taking the course as a credit, there are tests and test keys which can be obtained by contacting Doctor Aviation via a contact link.    At this point, we mainly focused on the videos as well as taking a look at resource links for more study beyond the video.  As we looked through the additional resources we did notice that some of web links provided no longer were valid so that is something you should be aware of as is the case when any online course refers to outside internet resources.
Taught by a college professor, Daryl Smith, who was a former member of the Air Force, we found the videos full of a wealth of information on aviation. Mr Smith's passion for aviation is quite evident in his presentation of the material and well delivered.  He explains topics in detail and descriptively so that you can completely understand concepts such as lift. For example, when he discussed the equation for lift he not only introduced the equation but explained the parts of it in detail rather than just providing the formula.
There was only one criticism that my daughter and I had. We wished that the lessons were broke down by sections within each lesson so that it would be easier to view the lessons in smaller parts since they are normally close to an hour in length.  My daughter has always been interested in learning to fly so aviation is an area of interest but she still needed to view the lessons in sections rather than all at once.  I found that I also did that to some extent.  Also doing it this way we could watch the technical trivia then go to the suggested resources before moving on to the next section of the video.   Other than that, we found the course to cover a wide range of information with plenty of detail to hold the interest of anyone with an interest in learning about aviation.
This course subscription is for 6 months long and can be easily used to receive 1/2 high school credit by going through the  course videos, exploring and using the suggested resources as well as the tests provided by Doctor Aviation.  If you are just interested in aviation history by itself, you can view the videos and choose to explore whatever resources relate to your area of interest.  How you use this course is up to you and works well as a course of study in high school, just as a source of information for someone like myself, or to use as a family activity.
Feel free to learn more about Doctor Aviation through following social media links:
Facebook: https://www.facebook.com/doctoraviation
Twitter: https://twitter.com/draviationguy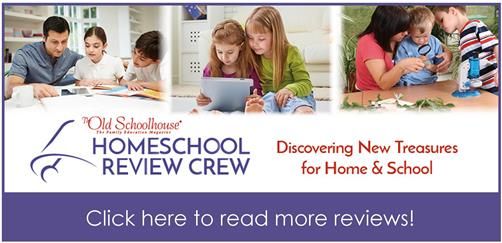 Leave a Reply
PLEASE NOTE: All comments will be moderated prior to being posted in blog.