Homeschool Buyers Co-op provided me with their online planner, Homeschool Planet  in order to provide a review. Anyone who knows me realizes that I struggle with what to use for a planner.  I have tried online and paper versions over the years that I have homeschooled my kids.
For anyone who doesn't already know, Homeschool Buyers Co-op is a buyer's club for homeschool families.  It is free to join and as a member you get access to the buying power of being in a co-op.  What this means for you as a homeschool family is that you can purchase homeschool related products and services at a lower cost.  That is a basically a simple description in a nutshell.  Oh and it often has freebies for you to use as well.
Homeschool Planet is one such product that it offered through the Homeschool Buyers Co-op.  It is an easy to use and comprehensive online subscription planner that you can use for your personal as well as homeschool planning.
There are several views which are available within Homeschool Planet.
The Calendar view allows you to see your daily tasks at a glance by individual or everyone at once.
The planner view allows you to view lists of what you need to do and when.
The resource view lists everything you are using for lessons such as books, DVDs, websites, and other resources.
You can also view a list of your lessons. This includes those you created yourself as well as any that you may have purchased from Homeschool Buyers Co-op.  Another great feature of this planner is that there are lesson plans that are already set up for you that you can purchase and it is easy to add straight into Homeschool Planet.  Currently in June there is a special going on where you can get a free lesson plan from the Lesson Plan Marketplace within the buyer's co-op.  These lessons have been created in collaboration with the buyer's co-op's curriculum publishers to help you use their curricula. Just by signing up for a free one-month trial will receive a free lesson plan, valued at $5-15 but it only is available to you through 06-30-2017 at 11:59 pm Pacific time.  Some of the lesson plans available are Horizons, IEW, LifePac, Worldly Wise, Veritas, Rosetta Stone, Mystery of History, Saxon Math, Mammoth …as well as many  others to choose from.
Other features of Homeschool Planet include:
separate logins for each family member.  Kids can use this to view their own assignments and check them off and each family member can maintain and view  their own information.
daily digest sent to everyone to see their own daily tasks and lists for the day.
email and text message reminders for everyone.  You can set up email and  phone for each member separately and chose to send to do lists as well as grocery lists and more by either or both methods.
lesson planning this is easy to set up your lesson plans and has ability to include things such as web links and notes as well as other items.  There is also a lesson rescheduler which makes it easy to change your lesson schedule later on.
attendance tracking, grading and transcript creation
various other functionality such as grocery planning that you can set up list by store and send to whomever is doing the shopping, widgets that aid in research, meal planning and more.
mobile version
calendar sharing feature which I personally used to synch my Google calendar with Homeschool Planet.
As you can tell, Homeschool Planet is a very robustly featured online tool that has something for just about everyone. I was not even able to use all of its functionality in the time that I have been using it.  I also found and joined  a Facebook group for Homeschool Planet users. So I know there are other contented users of this product beyond myself and others members of the TOS Homeschool Review Crew.
As a homeschool parent I found it very easy to use Homeschool Planet.  When I went to set up a simple lesson plan I received a popup window letting me know I hadn't already assigned and set up a school year.  I was pleased that I didn't have to read through a lot of how to text and things seemed easy to figure out on my own.
The school year set up window also gave an easy way to block out holidays  by just selecting a pop up option. I chose American holidays and Christian holidays and it went through and automatically took care of that for me.  No need to individually type in dates as I have done with other online planners I've use before.
Also lesson planning was simple to use as well with easy built in features that helped make the process even simpler to use.
What I also liked is that is you can also view a daily quote, Bible verse, reading lists, grocery lists well as the weather.  You can easily customize your side bar to add widgets and hide them as well.
I personally liked how easy it was to set up and use and found it had all the features I could want and expect in an online planner and more.  I have been using it to setup lesson plans for my upcoming school year as well as to schedule all my daily tasks and activities.  Getting daily reminders by email was also a great way to start my day so that I wouldn't forget to check my schedule before I got caught up in my day.
If you are looking for a comprehensive online planner that you can use for both homeschool and personal use then I feel that Homeschool Planet is one that is worth checking out for yourself.  Right now you can get a free month to do that as well as choose a free lesson plan to try. If you find you like what Homeschool Planet has to offer, you can choose to purchase a 1 year subscription for $65 OR pay $6.95/month.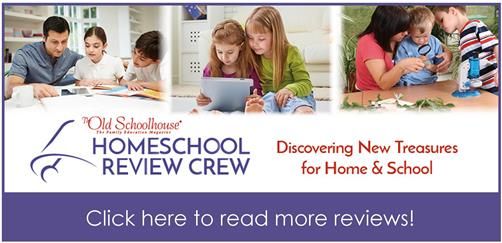 Leave a Reply
PLEASE NOTE: All comments will be moderated prior to being posted in blog.