Through education comes understanding. Through understanding comes true appreciation. All children are artists. The problem is how to remain an artist once he grows up.
– Pablo Picasso
So many people underestimate the importance of art in the education of our children. The skills that are learned as well as the ability to think outside the box and to be capable of allowing your creativity to flow is an important aspect of learning that can be nurtured  through the subject of art.  Being an advocate of art education, I was thrilled to have my daughter using the ArtAchieve: Entire Level III lessons which we received in order to review their program.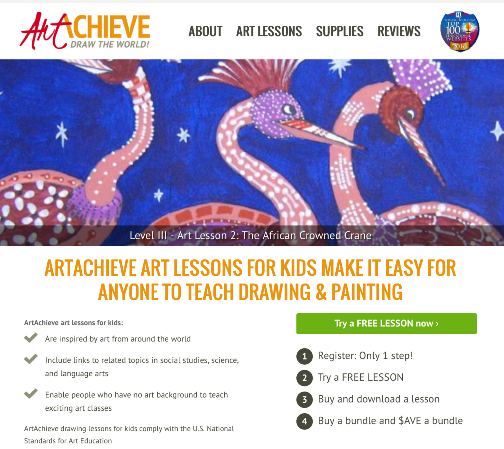 What to expect from ArtAchieve in their lessons you might ask?
Each lesson includes the following sections: art lesson description, list of supplies needed, suggestions for Cross Curricular Connections, approximate time to complete class (broken down into parts so that you can plan for doing the lesson over several days) and access to actual lesson which includes a warm-up activity using  a printable page. The guided lesson can be viewed through powerpoint or as a video.
ArtAchieve shares the inspiration behind the art for each lesson including pictures of an original image, how to draw and a finished project. Each lesson guides you through the project allowing  for personal creativity as well. At one point you are given some choices during the lesson which encourages making the art your own creation. I love this because too many art classes promote the creation of what I deem as copycat artwork where each line and color is exactly like the original. ArtAchieve's approach to lessons encourages the learning artists to be creative and not get caught up on thinking their art has to be perfect or the same as others. My high school art teacher once told me that what I considered to be my mistakes were what made my work truly into art. I honestly believe that a good art program should encourage creativity not stifle it. With this in mind, ArtAchieve is an excellent program for fostoring these views.
The website also includes several other useful sections for you and your child such as a tips for teachers area. You can get the feel for their program in this section because it includes a do and don'ts area that fosters a positive learning philisophy.
Our thoughts:
From the beginning, I knew this program would be different from other art programs that I have seen because for each lesson they have included an area called Cross Curricular Connections. In addition to the art lesson itself, you and your child have access to materials that encourage you to tie in the current themes of the lesson in with other academic areas such as social studies, writing, art and music, literature and others as well. View for yourself an example of what to expect from ArtAchieve's Cross Curricular Connections on the 3rd lesson of the Level III section. One thing I noticed from the Cross Curricular Connections was that the program references outside links. Before using this supplemental material for your child,  I highly recommend verifying the outside links still exist and also to ensure that you are comfortable with any material  before incorporating them in your lesson with your own child. I really appreciated this added bonus to this art program. It had many benefits such as showing the importance and significance of art in education as well as life. Additionally, my child had a reference point for the subject of the art lesson itself.  For anyone who likes to do things as unit studies, this feature makes it easy to use ArtAchieve as part of a unit study based on the theme of each lesson.
My daughter felt ArtAchieve made art easier and more successful for her.  She really liked ArtAchieve and was excited about her finished products.    She  suggested that you use both the powerpoint and video formats.  The video includes comments and gives you more description on what you are doing and how to do it.   She liked how the video showed the progress of the art as it was being created.  The downside of the video was it was sometimes difficult to see the actual details of what you are suppose to be doing so she switched to the powerpoint in order to better see what exactly was needed in some cases.
ArtAchieve's lessons are grouped by level of difficulty for most ages.  You can subscribe by individual lessons or by the level which includes all lessons at that level.  With five levels available they have something for everyone.  If you are interested in trying before you purchase then begin with one of their free lessons today!
Social Media:
Facebook: https://www.facebook.com/Artachieve
Instagram: https://www.instagram.com/johnahofland
Twitter: https://twitter.com/ArtAchieve
Pinterest: https://www.pinterest.com/artachieve
Google+: https://plus.google.com/+JohnHoflandartachieve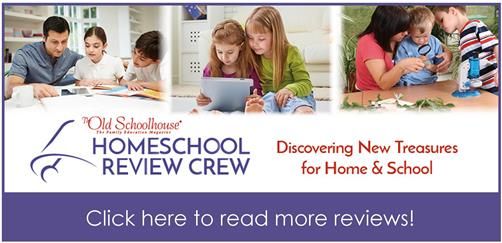 Leave a Reply
PLEASE NOTE: All comments will be moderated prior to being posted in blog.