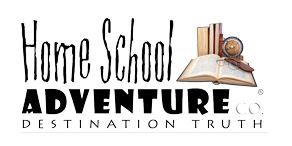 Writing seems to be a difficult and often frustrating task for many students. There are many writing curriculums out there that focus on grammar and structure but not as many that help to motivate students to write creatively. Often what makes students frustrated with writing is that they often do not know how to start or are so stuck on thinking  they have to do things a certain way so that they don't get past the first few sentences. I was excited to discover that
Home School Adventure Co.
has a writing product,
Creative Freewriting Adventure
, which takes away from the normal pressures that come with writing and encourages students to write without worrying about punctuation and other grammatical structures. We were provided with this product as well as
Creative Freewriting Adventure Coloring Book Edition
in order for my daughter to experience using it and share our review with my readers.
Product Description:
Both Creative Freewriting Adventure and Creative Freewriting Adventure Coloring Book Edition  are available in a digital format and  can be used as a standalone product  or to complement Home School Adventure Co.'s Philosophy Adventure.  The Creative Freewriting Adventure can also be purchased as a print copy.   The Coloring Book Edition provides the same material with the addition of coloring pages to go along with each lesson.  There are 10 writing exercises which require nothing but your choice of a pen or pencil, a timer, and your brain.   This product is very easy to use, comes with  clear instructions, and requires no  preparation prior to starting.  Basically, your child reads a small story with background information and then is provided with a writing prompt with possible ideas  to consider when writing.  Ideas in writing prompt portion would be things such as what was the character thinking when a certain situation happened, what type of dialogue did they have with a certain person, how they felt, what they saw, etc.  Your child is given 15 minutes of writing time which is why using a timer is recommended.  It is an exercise in creative writing flow so  punctuation, spelling, and  grammar is not the focus of concern.  Its main  design is to get your child writing while having fun.
How we used this product:
My daughter does struggle with not feeling confident in her writing skills.  She stresses too much over grammar, spelling, what she should write and how to organize her thoughts.  We chose to use the Coloring  edition because the addition of a coloring page to each exercise made it seem less daunting to her and more fun.  We also used this as a standalone product since we do not already own  Philosophy Adventure.  In addition to doing her  current language studies, my daughter did three exercises  each week during our review time with a day in between each one. She created a binder for her work and printed out each lesson the day she was to work on it.  Creative Freewriting provides a page in each exercise where she can  write her assignment so everything is included that she needs for each one. Each completed lesson was put in her binder so that she has a record of what she has done.  She really seemed to enjoy the stories because they were interesting to her. The first one was centered around Thales who was a philosopher, mathematician and astronomer from Miletus.  The exercises were fun because they gave her a starting point and a focus of what she was to write rather than having a totally open-ended writing assignment.  On her first writing assignment, she was able to write a very creative piece that was well written and didn't frustrate her which is normally the case when she writes.
My Thoughts:
First, let me clarify that  this product is not a writing program that will fine tune your child's writing skills.  It doesn't include the  typical lessons in grammar or a writing process that other programs include in order to  teach "polished" writing.  What it does is to inspire your child to be more creative and release them from any writing fears they may have developed from past experiences.   I was impressed that my daughter was able to take what she read and use a well defined writing prompt to create a creative piece of work that was fairly well focused. Doing this within a 15 minute time limit was what really delivered me on the benefits of Creative Freewriting Adventure.   I really thought having a 15 minute timer was going to be more pressure for  my daughter but it seemed to not be the  case.  I really liked that the reading was 1 to 2 pages only and the total daily time was less than a half hour.  Also, the reading selections contain pictures that make the reading more interesting as well as help in the visualization of the material.  We printed all the pages but you could easily work from your computer as well if you had the digital copy.  I believe this product helped my daughter to have a little more confidence in her writing abilities.
If you are interested in a free study on Thales from their Philosophy Adventure™ , you can signup for their newsletter.
You can purchase either  Creative Freewriting Adventure($18.95 digital –$21.95 print copy) or Creative Freewriting Adventure Coloring Book Edition ($21.95 digital copy)from the Home School Adventure Co. website.
I have included some media links so that you can find out more about the product I reviewed and  Home School Adventure Co.
Twitter:  https://twitter.com/HomeSchoolAdven  @HomeSchoolAdven
Facebook:  https://www.facebook.com/HomeSchoolAdventureCo
Pinterest:  http://pinterest.com/homeschooladven/
Google+:  https://plus.google.com/b/115241518288669984312/+Homeschooladventure
YouTube: https://www.youtube.com/user/HomeSchoolAdventure
My fellow Crew members have also reviewed Creative Freewriting as well as a few other products from Home School Adventure Co.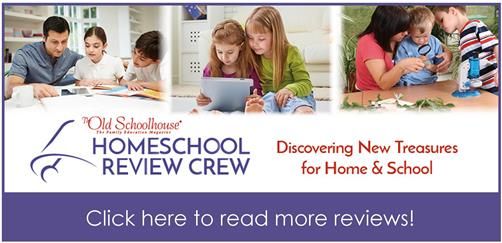 Leave a Reply
PLEASE NOTE: All comments will be moderated prior to being posted in blog.