For the last several weeks, my daughter and I have been using and reviewing
HISTORY Through the Ages Project Passport World History Study: Renaissance & Reformation
by
Home School in the Woods
for our history curriculum.
Home School in the Woods has many wonderful history products that fully engage your child by providing hands on learning.  Their product line, HISTORY Through the Ages Project Passport World History Study has several titles available:  Ancient Egypt, The Middle Ages, Renaissance & Reformation, and their latest title – Ancient Greece. I was happy to learn that they have Ancient Rome coming soon in 2018 as well.
True for all the HISTORY Through the Ages Project Passport World History Study titles, your student will be placed back in time through hands-on learning activities such as art projects, cooking, audio learning, crafts, timelines, writing (newspaper) and more.  It is a very interactive curriculum which makes history come alive instead of being just boring text in a book.  My daughter loved that this was hands on learning because most of what she has done through other curriculums has been just reading and writing about what she learned.   With Renaissance & Reformation, my daughter actually started loving history.
There are 25 "stops" in this journey.  Each stop is essentially your lesson for that day which provides you with about 8 to 12 weeks of lessons. Of course you can spread these stops over time as needed for your child.  There are also extra activities you can choose from as well.  This product is designed for grades 3-8.  It includes teacher keys, Quick-Stop Itinerary, and travel tips. You can purchase the download version for only $33.95 or the CD version for $34.95.
You start by creating your luggage and passport as well as prepare a binder for your journey.  You are provided with a list of materials you need for everything and clear to understand instructions.  The only part I had problems with is when there were materials to print back to back, I had to figure out how to work that out on my own.  I am not sure if that was my printer's fault though.  It took me a few attempts to get some pages to align properly for those.
This is a product that requires you to prepare your materials yourself so give yourself ample time for each "stop" in your travels.  My daughter is in 8th grade so she did a lot of the work herself.  She really enjoyed doing all the  printing, cutting, pasting and coloring involved.
Here is a picture of our luggage, passport and binder:
Here are some of the things that my daughter has been working on.
I believe that most kids will love learning history while they are making their own lapbooks in order to learn about the various eras of history that Home School in the Woods provides.  You can learn more for yourself by visiting the follow links as well as checking out what my fellow reviewers had to say about the titles they chose to review.
Facebook:  https://www.facebook.com/homeschoolinthewoods
Pinterest:  https://www.pinterest.com/hsinthewoods/
Google+:  https://plus.google.com/b/109711152019235885312/+Homeschoolinthewoods
Twitter:  https://twitter.com/HSintheWoods  @HSintheWoods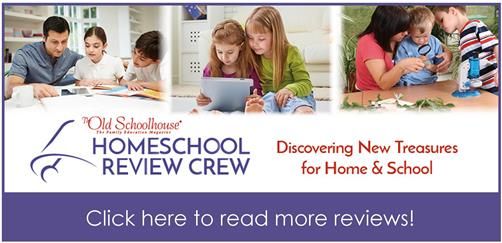 Leave a Reply
PLEASE NOTE: All comments will be moderated prior to being posted in blog.