Raising Real Men is a website that is dedicated to being the "right place to get all the family-building resources we offer. We've tried to provide Biblically sound, practical helps for your family." Hal and Melanie Young's website is named after their book, Raising Real Men, but also provides resources for the whole family. One such book that is available through the website is A Cry From Egypt.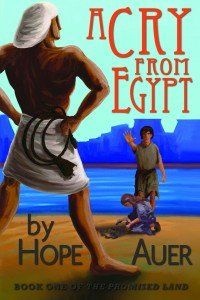 A Cry From Egypt

Author: Hope Auer
Website: http://acryfromegypt.com/store/
Price: $12.50 for an advanced reader copy
Age Level:   8 years and older

Publisher:  Great Waters Press

A Cry From Egypt, the first book in The Promised Land Series was written by Hope Auer who was homeschooled,  and illustrated by another homeschooler, Mike Slaton.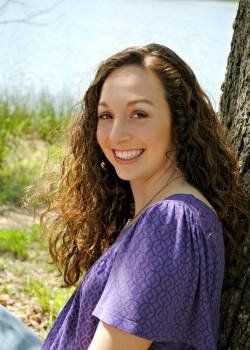 The story is a fictional account of the period before Exodus while the Israelites were still in captivity.   It centers around two main families who are slaves during the time leading to and during when Moses came to see the Pharaoh.  It gives a fictional account of what living during that time might have been like for both the Israelites as well as the Egyptians.
My youngest and I read A Cry From Egypt and both enjoyed the story. It was a book that neither of us could put down easily.  Not only does it follow the Biblical account accurately but it adds another dimension to the account making us think more about what happened during that time in history.  What was also well-done with this book was that the author, Hope Auer, did not add to or subtract from the Biblical account by adding any fictional information to either Moses and Aaron but rather she created fictional characters for the center of her story. If you are studying Ancient Egyptian history, I would highly recommend adding A Cry From Egypt to your curriculum.    We are not currently studying Ancient Egypt at this time, but if we were, I would have my kids read the book along with reading the Biblical account and doing a comparison between the two.   You could even use this book along with the Bible and other historical books to create a unit study of your own.
You can purchase an advance copy of A Cry From Egypt for $12.50 HERE but be aware that there are a limited number of advance copies available for purchase directly from the publisher which come with free shipping. Check out the website for current pricing.

If you would like to learn more about what other TOS Crew members had to say about the book, A Cry From Egypt, as well as the other books our crew reviewed from Great Waters Press, please check out the link below for more reviews and information.

Disclaimer: I received the book, A Cry From Egypt for free in order to provide my honest review of it for my readers as a member of the TOS Homeschool Crew. All opinions are my own.

Leave a Reply
PLEASE NOTE: All comments will be moderated prior to being posted in blog.