I previously reviewed the first in the What We Believe series, Who Am I? (And What Am I Doing Here?). This time our family received the second book in the series, Who Am I? And What Am I Doing Here?.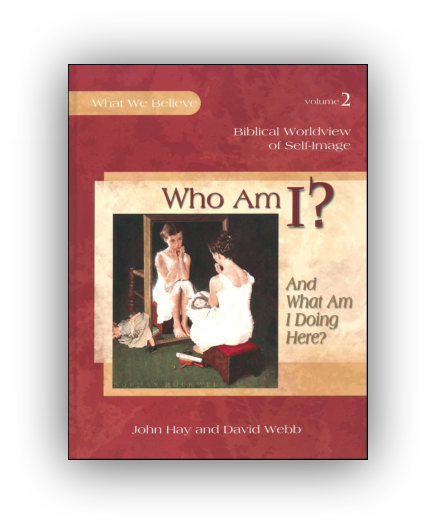 From the Apologia website, "The second book in the What We Believe series, Who Am I? (And What Am I Doing Here?) helps children understand what it means to be fearfully and wonderfully made in the image of the Most High God. This study will enable students to develop a healthy self-image based on these biblical truths: God made me in His image and crowned me with glory; He has given me special gifts and a unique purpose in life; I can creatively express God's love; I am meant to think about beautiful and praiseworthy things, especially God and His Word; I must make decisions based on God's truth; I can always know the wise thing to do; I must cultivate the fruit of the Spirit in my life; I am a beloved child of God whose true identity is found in Christ."
Each volume in the What We Believe series is geared toward ages 6 through 14 and can be studied independently from the other books in the series.   The second book, Who Am I? focuses on establishing a healthy self-image in the view of what the Bible teaches us.   Your student will learn a biblical worldview in order to gain a better understanding on what the Bible has to teach us so that we can know the what and why we believe what we do as Christians.  Firmly standing on God's word our children then can be better prepared to explore the beliefs of others.
Included in the book is a suggested lesson plan for completing the book with a suggested time-frame of  about four to nine months to finish it.  The book itself can be used to teach multiple age levels at the same time which makes it nice for homeschool families with different grades being taught at once.  In addition to the main student book you can also choose to get the other resources available for this volume which includes a  notebooking journal book, coloring book and an audio  CD of the student textbook.
Within the Who Am I? book there are activities which recommend that the student write in a journal and what better way to encourage this than to provide your child with their very own notebooking journal which corresponds directly withe the volume they are working on.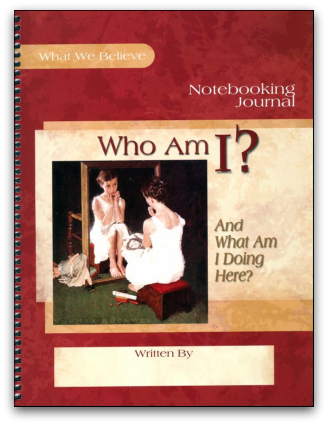 Apologia describes the notebooking journal as follows:  " Designed for use with the book Who Am I? (And What Am I Doing Here?). Now your children can personalize and capture what they learn in a beautiful keepsake they will want to revisit as they grow in Christ. This full-color, spiral-bound notebooking journal includes lesson plans, artful graphics, imaginative prompts for writing and drawing, puzzles, activities, and mini books. There's even a place on the cover for the child to write his or her name as the author of the journal. The journal includes an About the Author page and a section for "endorsements" by friends and family!"
With younger kids in mind, the Who Am I? coloring book is ideal for your younger crew.  They can enjoy listening to you discuss the current lesson while they color along in their very own coloring book.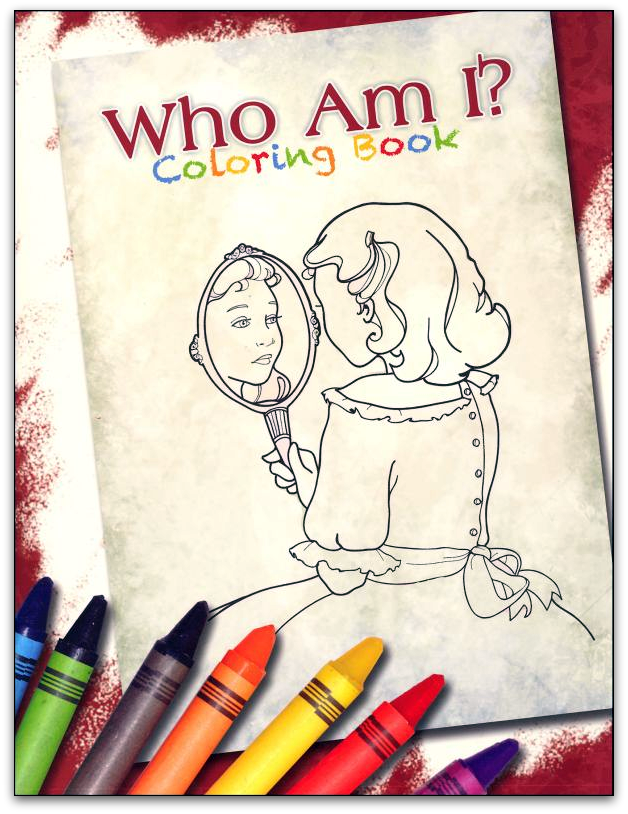 The What We Believe series takes very little preparation and effort to teach but what made it even easier for me was using  the audio CD that goes along with the Who Am I? book.  I played the audio for the current day's lesson so that both my children could work on it at the same time.  I have to admit I enjoyed being able to let them work on their own while I was busy working on other lessons and subjects for our day.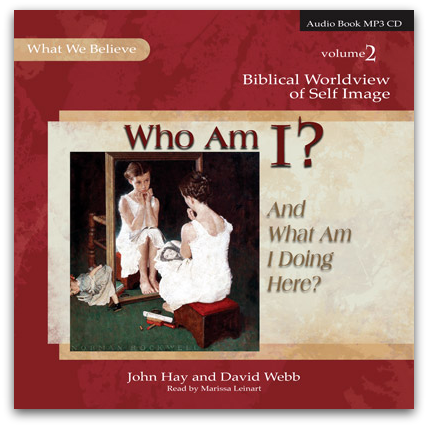 A description from the Apologia website for the audio CD:  "Emmy winner Marissa Leinart narrates the full audio version of this second book in the What We Believe series. Who Am I? (And What Am I Doing Here?) helps children understand what it means to be fearfully and wonderfully made in the image of the Most High God. Through engaging stories and thoughtful assignments, they will begin to develop a healthy, biblical self-image and a sense of God-given purpose that will last a lifetime. Please note that this is not a standard CD. It is an MP3-CD. This means that in order to listen to this CD, you must play it in an MP3-compatible CD player or on a computer."
Finally, Who Am I? , as with each volume in the series, comes with free Teacher Helps that are  available online at the Apologia book extras site.  In the introduction of your textbook, you will find instructions for accessing this extra material.
If you explore the Apologia website you can also find more information about the What We Believe series as well as sample lessons  and a view of the table of contents for each book in the series.   You can view the sample lesson provided for Who Am I? HERE.  The Table of Contents can be found HERE as well.
You can purchase each of the products for the Who Am I?  volume HERE at the following prices:
Who Am I? main book for $39.00
Who Am I? Audio CD for $19.00
Who Am I? Notebooking Journal for $24.00
Who Am I? Coloring Book  for $8.00
Our family has really enjoyed all the products we have tried so far in the What We Believe series and suggest you check them out for yourself.  To read what my fellow TOS Homeschool Crew members had to say about  Who Am I?, please visit our blog.
Note: I received  the products from Apologia for free as a member of the TOS Homeschool Crew in order to provide an honest review for my readers.
Leave a Reply
PLEASE NOTE: All comments will be moderated prior to being posted in blog.