Well I decided to make homemade calzones one day so it was off to the Swagbucks search engine. I stumbled upon a calzone recipe that sounded pretty good so I thought, "Oh why not!"
I only had to buy a few ingredients since I had most of them already at home. Off to buy some Ricotta cheese and Parmesan. I made the dough per the recipe and chose my own items to fill it with. First I spread half of the dough I rolled out with a mixture of Mozzarella, Parmesan and Ricotta cheese then added the ingredients everyone chose for their own calzones. For my kids I made some breakfast sausage and crumbled it up and added pepperoni. Everyone else got the same meat mixture plus I had sauteed some onions, mushrooms, garlic, and green peppers together then added that as well. Folded the calzones together and pinched the edges shut then flattened with a fork. After cooking them they looked like this: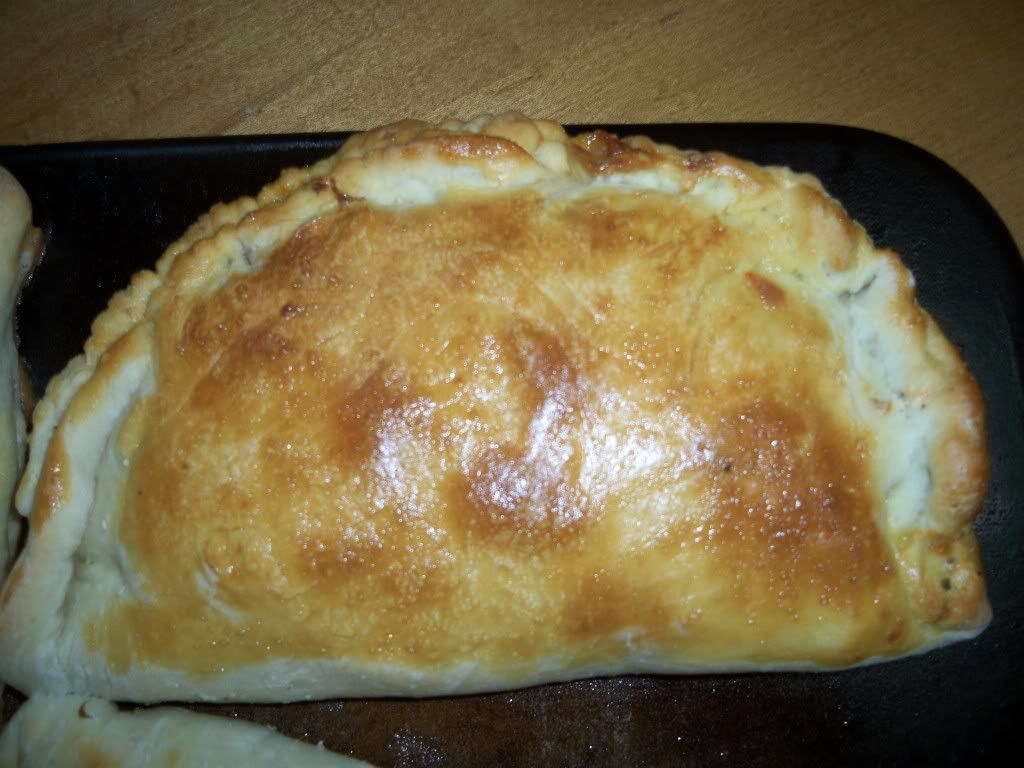 Believe me these were the absolute best calzones I have ever tasted in my entire life! My kids and husband could not agree more. I think this is going to be a weekly menu item for our family.
I made my own tomato sauce to dip the calzones in too. How I normally cook is to see what looks good and add them together and voila! So my sauce recipe is basically a few small cans of tomato sauce and a large can of crushed tomato sauce with about a tablespoon of sugar added to it and some spices such as oregano, basil, onion power, salt and garlic powder. I mix it together and add anything that seems to need more added to it depending upon the taste as it cooks.
The recipe I used for the calzone dough can be found here at http://allrecipes.com/Recipe/real-italian-calzones/Detail.aspx.
Bon appetit!!!
Leave a Reply
PLEASE NOTE: All comments will be moderated prior to being posted in blog.